Artist Manifesto
---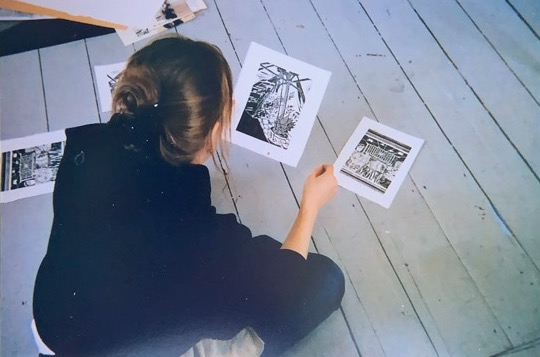 1. Find expression in all things, out dress, out laugh, out love everything and everyone.

2. Where your mind may be creative, your body may not and visa versa. Not everything will be perfect all the time.

3. Be emotional, be affected and affect.

4. The effort is to grasp, capture, live and understand.

5. Always thank them for the privelege of love and knowledge.

6. Part of a whole, collected, conciousness, persuasion of memories and an amalgamation of time.

7. What does it mean?

8. Become concerned about the industry, the industry of the mind. No true understanding can be derived without knowledge. Refuse to be illiterate.

9. Relationships like art are subjective and individual, both require honesty and expression.

10. Dare to be yourself in order to understand yourself. Capture this with those around you, and always allow yourself to grow with them.